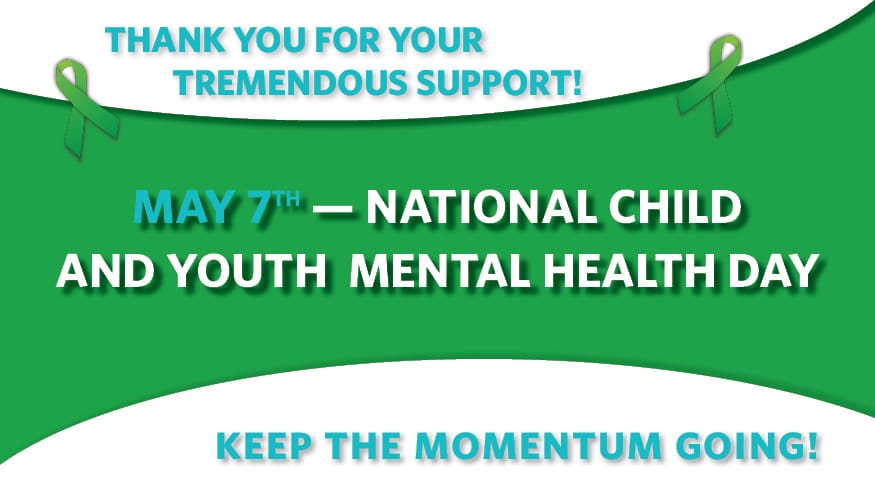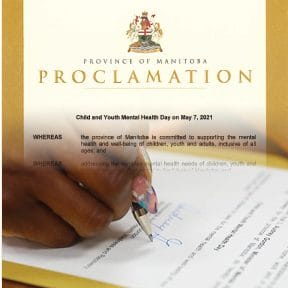 May 7 was proclaimed National Child and Youth
Mental Health Day in Manitoba.
Thanks to the Honourable Audrey Gordon,
Minister of Mental Health, Wellness and
Recovery, who proclaimed the day in Manitoba,
for the second consecutive year, as part of Mental
Health Week in Canada, May 3 – 9.
It was a day to remember, filled with activities and
events all in support of children's mental health
across the nation.
THANKS TO YOUR GENEROUS SUPPORT, WE SMASHED OUR GOAL OF RAISING

IN SUPPORT OF KIDS' MENTAL HEALTH!
SPECIAL THANKS TO OUR RADIO-THON PARTNERS
ENERGY 106 & 100.5 FM
HELP KEEP THE MOMENTUM GOING BY TAKING ADVANTAGE OF OUR SHARED LEARNING RESOURCES, MENTAL HEALTH GIFT BOXES OR BY MAKING A DONATION TODAY!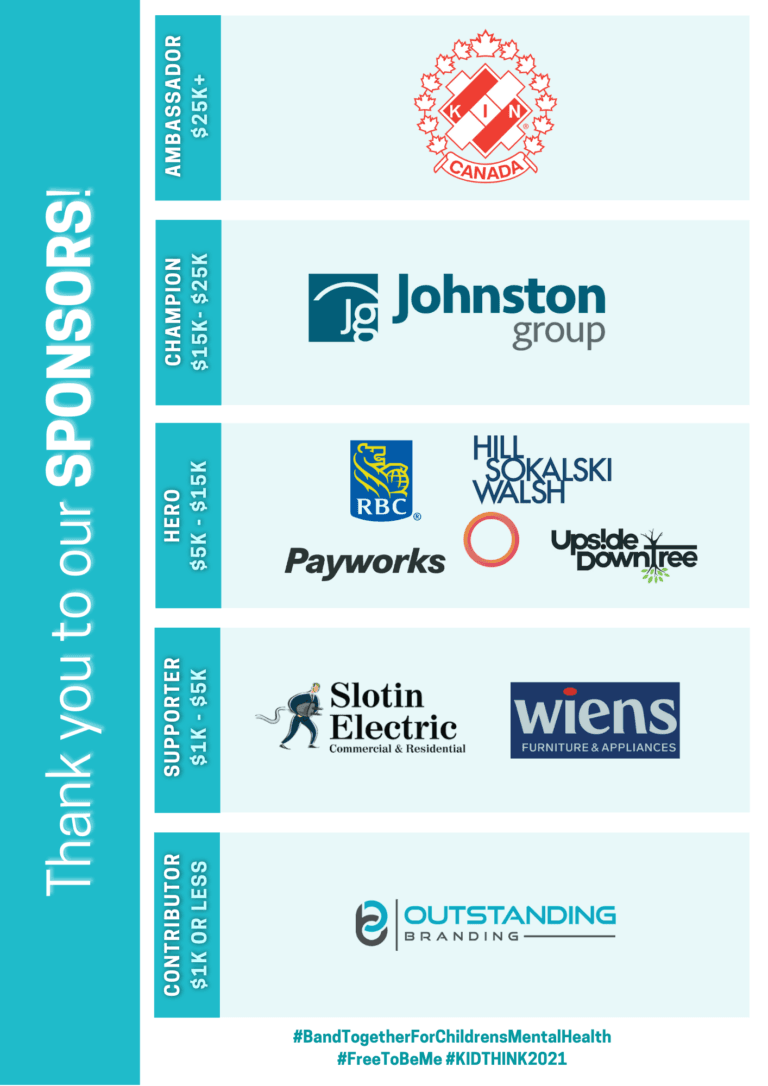 Sign up now for news and updates about KIDTHINK activities and programming and how to get involved!