The old adage "it takes a village to raise a child" holds true for many families in our society. But what happens when that village breaks up or divides? Research shows us that children of parents who separate or divorce are at greater risk of having emotional, adjustment, mental health, relational and life satisfaction issues well into adulthood (Radetzki et al., 2020). How does this happen?
Children's brains continue to develop new connections on a daily basis. In fact, the human brain does not reach its full maturity until well into our third decade of life (Sowell et al., 1999) and some researchers have challenged whether the brain ever stops maturing (Somerville, 2016). This means that every situation, event, or experience impacts the developing brain connections in any child at any moment in time.
Statistics of separation or divorce are approximately 50% for any relationship. When parents decide to separate or divorce, this event can impact the child's brain development in unintended ways. Since the child's brain is continuously growing new connections, exposure to high conflict can result in a child who has a poorer relationship with their parent(s), which results in poorer emotional resilience during stressful life events and increased difficulties nurturing healthy bonds with others (Huppert, 2009).
Children who experience a typical parental divorce are more prone to unhappiness, anxiety, depression, and overall poorer life satisfaction (Radetzki et al., 2020). Children who experience a highly conflicted parental divorce are at risk of behavioural problems, poorer performance at school, lower emotional well-being and security, and increased vulnerability to future depression and substance abuse. Some ways to buffer against these outcomes and disruptions to attachment security, common in divorce and separation, include parents providing space for children to express their feelings openly and allowing children to have their own feelings separate of those of their parents.
When parents are openly angry and resentful towards each other during the separation or divorce, children become secretly injured by the shrapnel. In other words, children who witness such animosity between parents are more likely to experience their own adjustment issues such as problems with anger, resentment, anxiety and guilt (Wiidanen, 2020).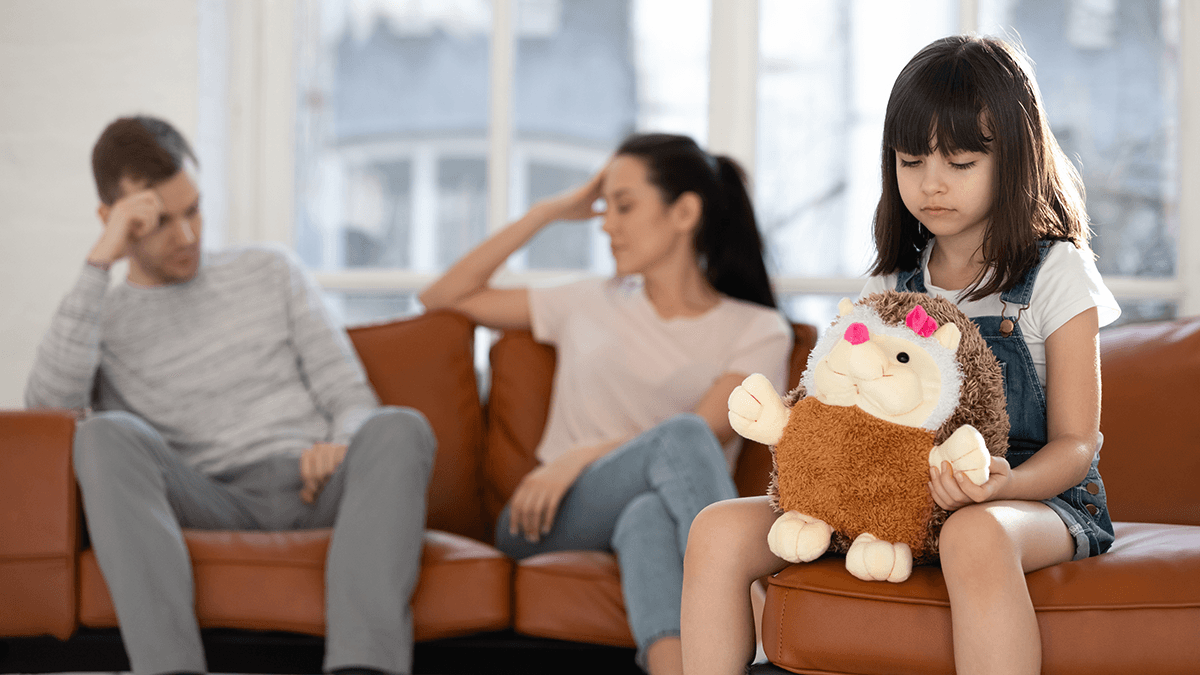 How Can Co-Parents Reduce the Risk of Negative Outcomes in Children of Separation or Divorce? (Nunes et al, 2020)
Focus on the child's needs:
Children who maintain healthy relationships with each parent are less likely to develop long-term mental health issues related to attachment problems.
Become more self-aware (e.g., body cues, tone of voice, language):
Notice how you communicate in front of your child about the other parent. The child's emotional well-being gets chipped away by a parent's negative commentary regarding the other parent. Pay attention to your visible emotional reactions when feeling 'triggered' by the other parent. These outward emotional explosions negatively impact the child, even if it doesn't appear as such.
Learn specific coping skills to deal with emotions of separation/divorce: Find a counsellor or a therapist who can help you process your emotions related to the separation or divorce. Learn cognitive behavioural therapy techniques to challenge irrational thoughts. Practice mindfulness meditation to bring your attention to the present moment. Get proper sleep, eat healthy foods and get some exercise three to five times per week.
Learn how to communicate more effectively together with the co-parent: When parents are angry and resentful with each other, the style of communication can become destructive. Remember that the goal of co-parenting is to focus on the needs of the child. Communicating in constructive ways will not only reduce the emotional negativity between the parents, but it will reduce the negative long-term consequences to the child's mental well-being.
Create a Co-Parenting Plan:
Understanding each other's clear expectations in shared parenting roles, responsibilities and tasks is achieved by communicating clearly and constructively. When a well-defined co-parenting plan is developed, it can greatly reduce future misunderstandings and conflict.
It can "take a village to raise a child," which is why having both parents involved in a child's life, where possible, is ideal. If separating/divorcing parents are noticing concerns about their child's behaviours, emotional regulation or mood, please contact KIDTHINK to learn how you can access supports during a difficult time to maximize the mental health of the child for the long haul.
Written by Tamara Rogers, MSc., BMR (OT), OT Reg. (MB),
Outreach Clinician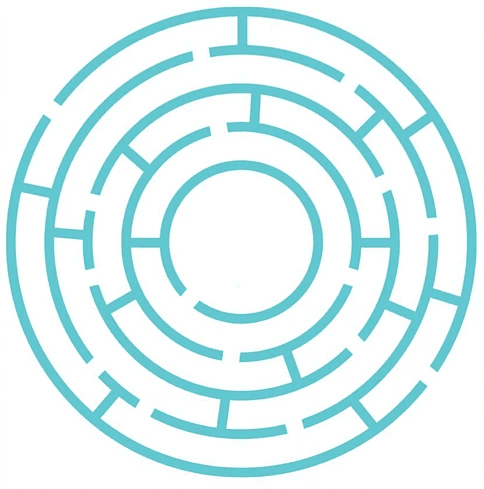 More Common Than You Think:  
1 in 7 children suffers from mental illness in Manitoba (Chartier et al., 2016).  
70% of mental health problems have their onset in childhood or adolescence (Government of Canada, 2006).  
There Is Hope 
The good news is that mental illness can be treated effectively. There are things that can be done to prevent mental illness and its impact and help improve the lives of children experiencing mental health concerns. Early intervention is best.  
How KIDTHINK Can Help:   
To make a referral contact us   
 Subscribe to our newsletter
References
Huppert, F. (2009). Psychological well-being: evidence regarding its causes and consequences. Applied Psychology: Health and Well-Being, 1(2), 137-164. https://doi.org/10.1111/j.1758-0854.2009.01008.x
Nunes, C., de Roten, Y., Ghaziri, N. (2020). Co-parenting programs: a systematic review and meta-analysis. Family Relations Interdisciplinary Journal of Applied Family Science, https://doi.org/10.1111/fare.12438
Somerville, L. (2016). Searching for signatures of brain maturity: what are we searching for? Neuron: Neuroview; 92(6),1164-1167. https://doi.org/10.1016/j.neuron.2016.10.059
Sowell ER, Thompson PM, Holmes CJ, et al. In vivo evidence for post-adolescent brain maturation in frontal and striatal regions. Nature Neurosci. 1999; 2:859–61.
Radetzki, P., Deleurme, K. and Rogers, S. (2020). The implications of high-conflict divorce on adult-children: five factors related to well-being. Journal of Family Studies. https://www.tandfonline.com/doi/full/10.1080/13229400.2020.1754277
Wiidanen, K. "Centering Children in Co-Parenting" (2020). University Honors Theses. Paper 870. https://doi.org/10.15760/honors.891